Regular price
Sale price
$7.95 AUD
Unit price
per
Sale
Sold out
Freeze Dried Candy - Freeze Dried Red Ripperz | formerly Red Skins

Treat your taste buds to a delightful blast from the past with Freeze Dried Red Ripperz Lollies! These one-of-a-kind treats are a true flavor explosion, thanks to their bold freeze dried profile that packs a punch in just a few bites. No more dealing with the mess of sticky lollies – these offer the perfect balance of sweetness.
The magic of Freeze Dried Red Ripperz lies in their ability to expand to triple their original size, ensuring more flavor with less chewing. These once-chewy raspberry delights have transformed into a light, airy, melt-in-your-mouth treat that's perfect for snacking.

Rediscover the classic Australian treat of Allen's Red Rippers in a whole new light through the power of freeze drying. These cherished candies transform into fluffy, crispy morsels bursting with intensified raspberry goodness. The change in texture adds an exciting twist to each bite, making every nibble a sensory adventure.

Bite  level    Low
Chew level  Mild
Flavor          Raspberry - Intense
Texture       Crunchy
Overall        Melt in your mouth.

About this item:-  
4 x  Full Sized Freeze Dried Red Rripperz | AKA Red Skins
NOTE: Due to the inconsistency of weight and size of candy once they have been freeze dried we cannot guarantee the precise weight or quantity of each bag.  We pack each bag carefully to meet the advertised weight or the maximum amount of product that will comfortably fit avoiding not to crush them.

Packaged in high-quality zip lock reusable foil bag for added  freshness. 

Some Freeze Dried Candy can be exceptionally delicate, necessitating extra precautions during the packaging process. Regrettably, rough handling during transit by the carrier can increase the risk of breakage.


Access additional insights in our blog post.

- What is Freeze Dried Candy Lollies Sweets & Treats?
- Why is Freeze Dried Candy So Expensive Compared to Normal Candy?
- Navigating the Strict Labeling Regulations: Freeze Dried Candy Sweets Lollie Makers and Australian Health Standards
Share
View full details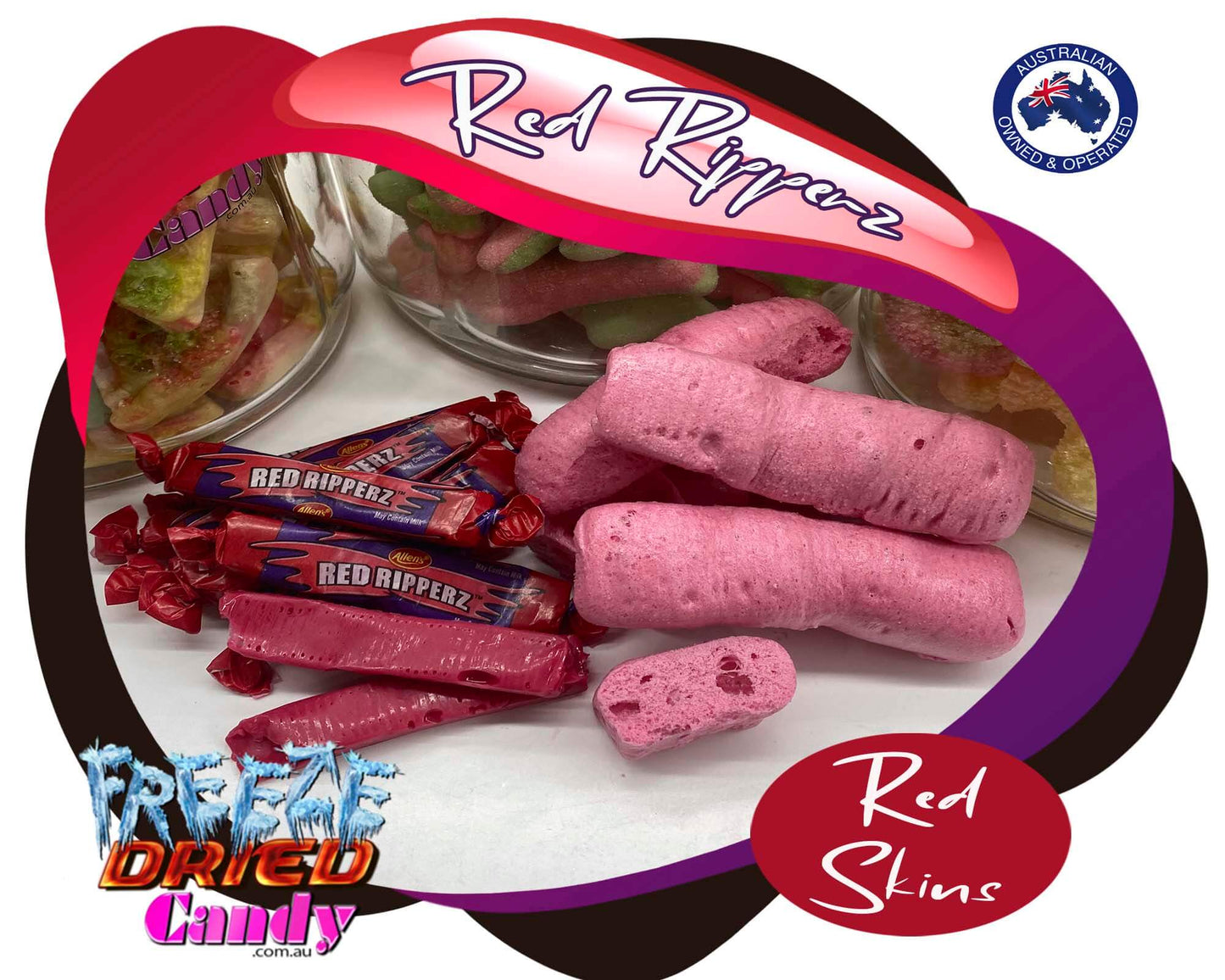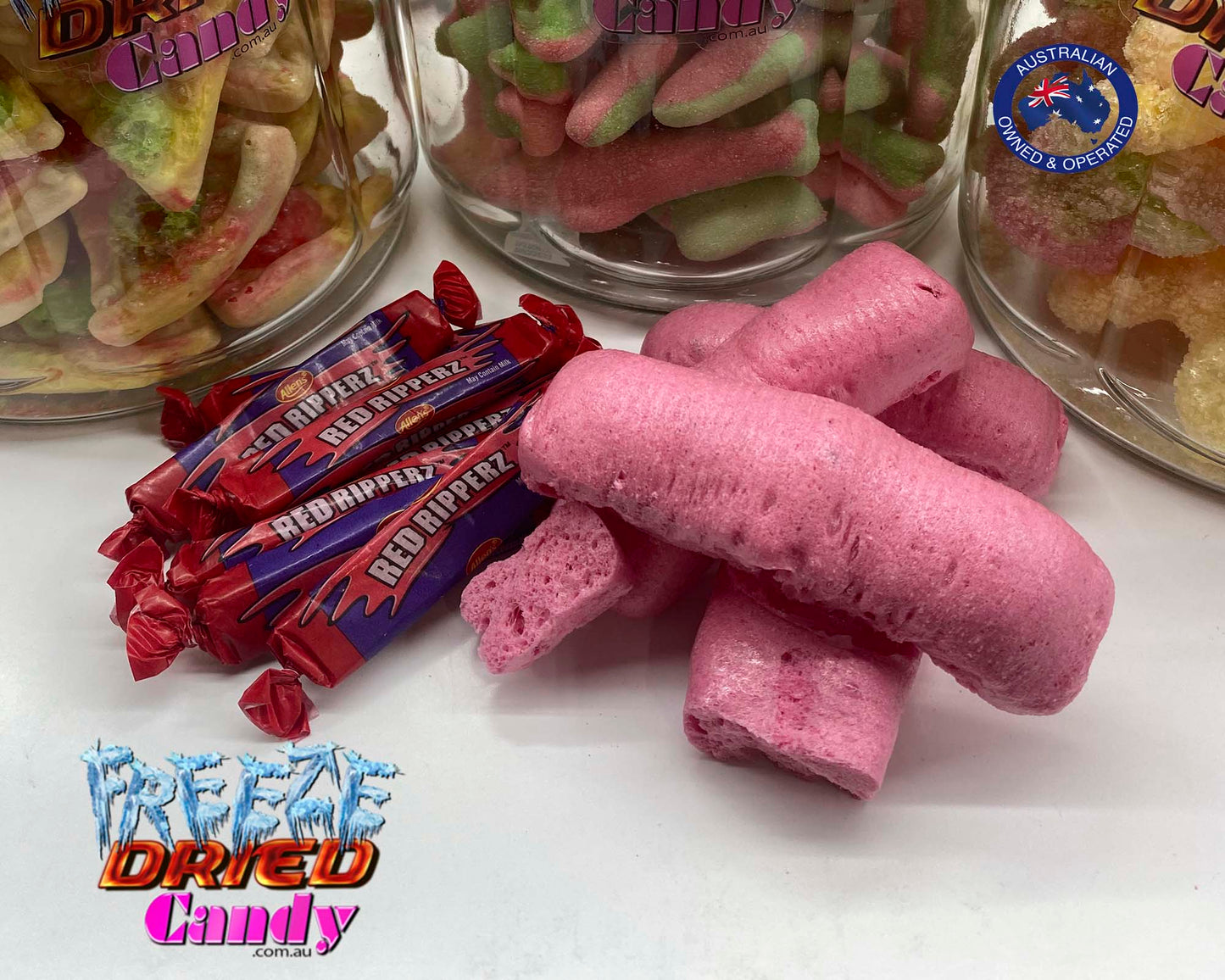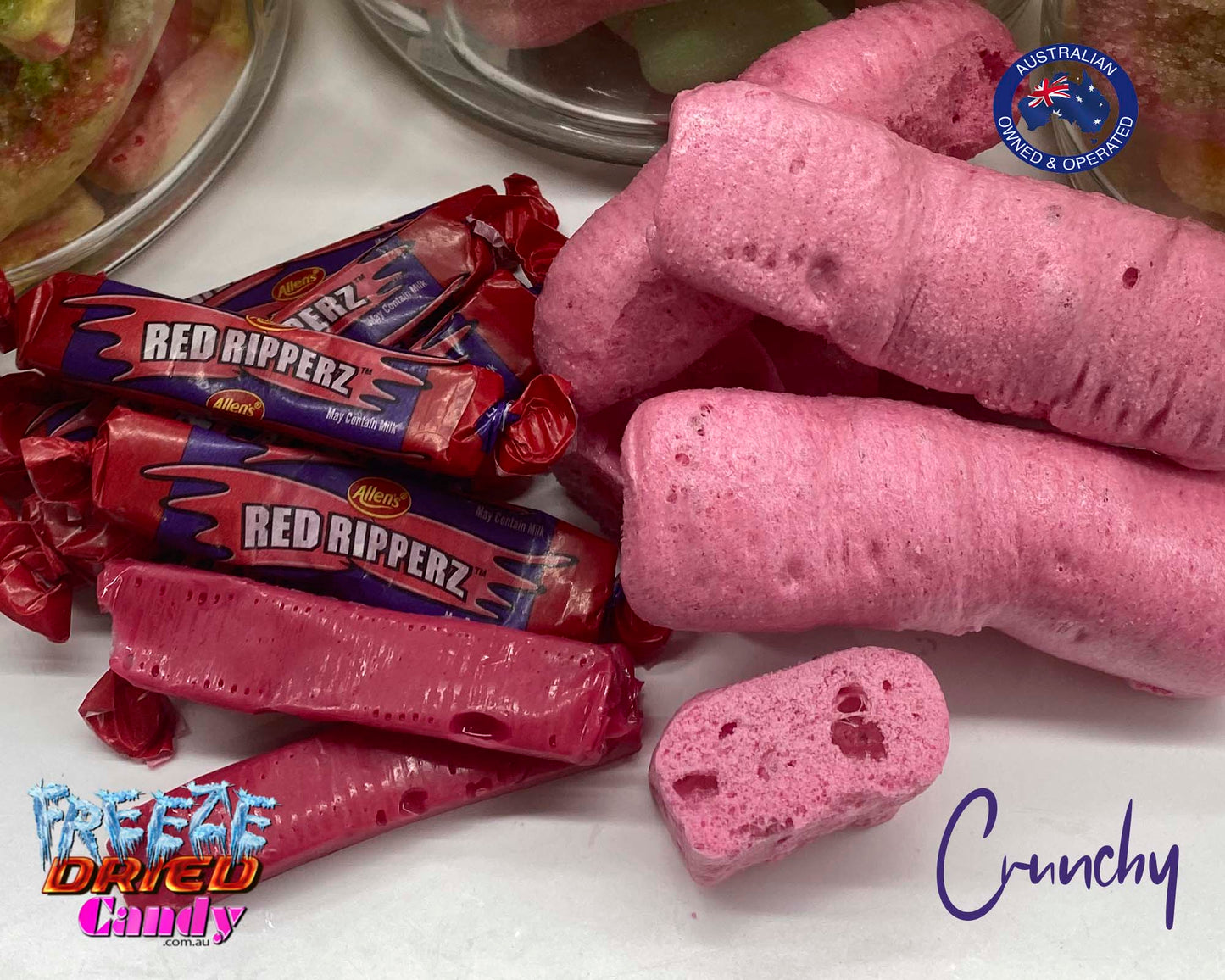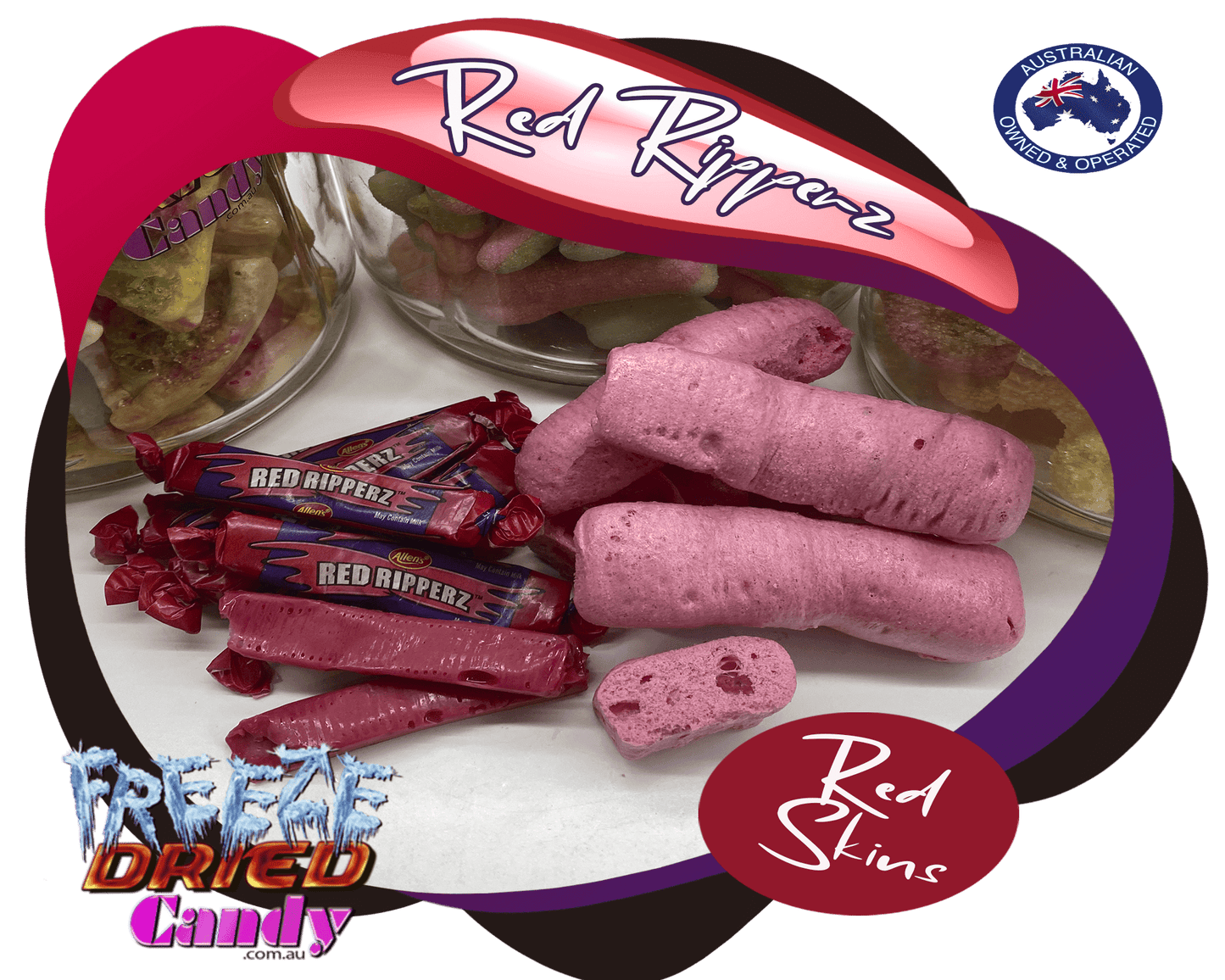 Fast delivery and delicious sweets
Amazing and taste so good! The crunchiness is out of this world definitely recommend and very fast shipping.
They were very tasty and would 100% buy again
We're thrilled to hear that you're loving our Freeze Dried Red Ripperz! Don't forget to use that awesome discount code we included with your order for your next fantastic purchase. Stay Sweet! 🥰❄️🔥🍬
Very sweet , but very delicious