Regular price
Sale price
$9.95 AUD
Unit price
per
Sale
Sold out
Freeze Dried Curly Wurrly Squrlies- Freeze Dried Candy Lollies
Who doesn't love chocolate? Especially an old favourite the Curly Wurly! You just have to try it freeze dried. Crunchy and so delicious!
From chewy to crunchy melt in your mouth caramel yumminess. …
They have an airy crunchy texture,  that melts in your mouth, giving a full mouth intense flavor.  Very satisfying.
Bite  level    Very light
Chew level  None
Flavor         Chocolate & Caramel
Texture       Airy & Crunchy
Overall        Melt in your mouth, don't stick to your teeth.

About this item:-  

Approx 40+ gm
Freeze Dried Curly Wurrly  Squrlies
NOTE: Due to the inconsistency of weight and size of candy once they have been freeze dried we cannot guarantee the precise weight or quantity of each bag.  We pack each bag carefully to meet the advertised weight or the maximum amount of product that will comfortably fit avoiding not to crush them.
Packaged in a high-quality zip lock reusable foil bag for added freshness.  
Keep out of direct sunlight and once opened keep sealed to keep the freeze-dried crunch.   Freeze dried candy should be treated the same way as you would treat a bag of potato chips. Left open to the elements they can absorb moisture from the air making them lose their crunch and freshness.   Always seal tight for longer lasting freshness.  Store in air tight container for longer lasting.
Some Freeze Dried Candy can be extremely fragile which requires extra special care when packaging, unfortunately, heavy handling by Aust Post may result in possible breakages during transport. 
Bag size and weight varies from candy to candy, treat to treat. The weight difference also will vary from in its original state to after its been freeze-dried, which in many cases can be quite drastic, depending on the original moisture content of the item being freeze-dried.
For custom orders please send us a message quote and we will do our very best to fulfill your request. 
What is Freeze Dried Candy?
The freeze-dried process allows any water in the candy to escape letting the food become a light crispy crunchy experience that sometimes melts in your mouth depending on the candy. This process can take up to 30 hours depending on the moisture content of the candy being freeze-dried.  Not all candy reacts the same. It is truly amazing to see how each piece of candy reacts and changes in this process in the Candy Lab.  Some candy will puff up to double triple and even quadruple its size, while others have very little visible change but can become hard and crunchy or very very chewy.  The one common factor amongst all Freeze Dried Candy is the enhanced intense flavor that overpowers your mouth with a sensational taste and satisfaction.
Share
View full details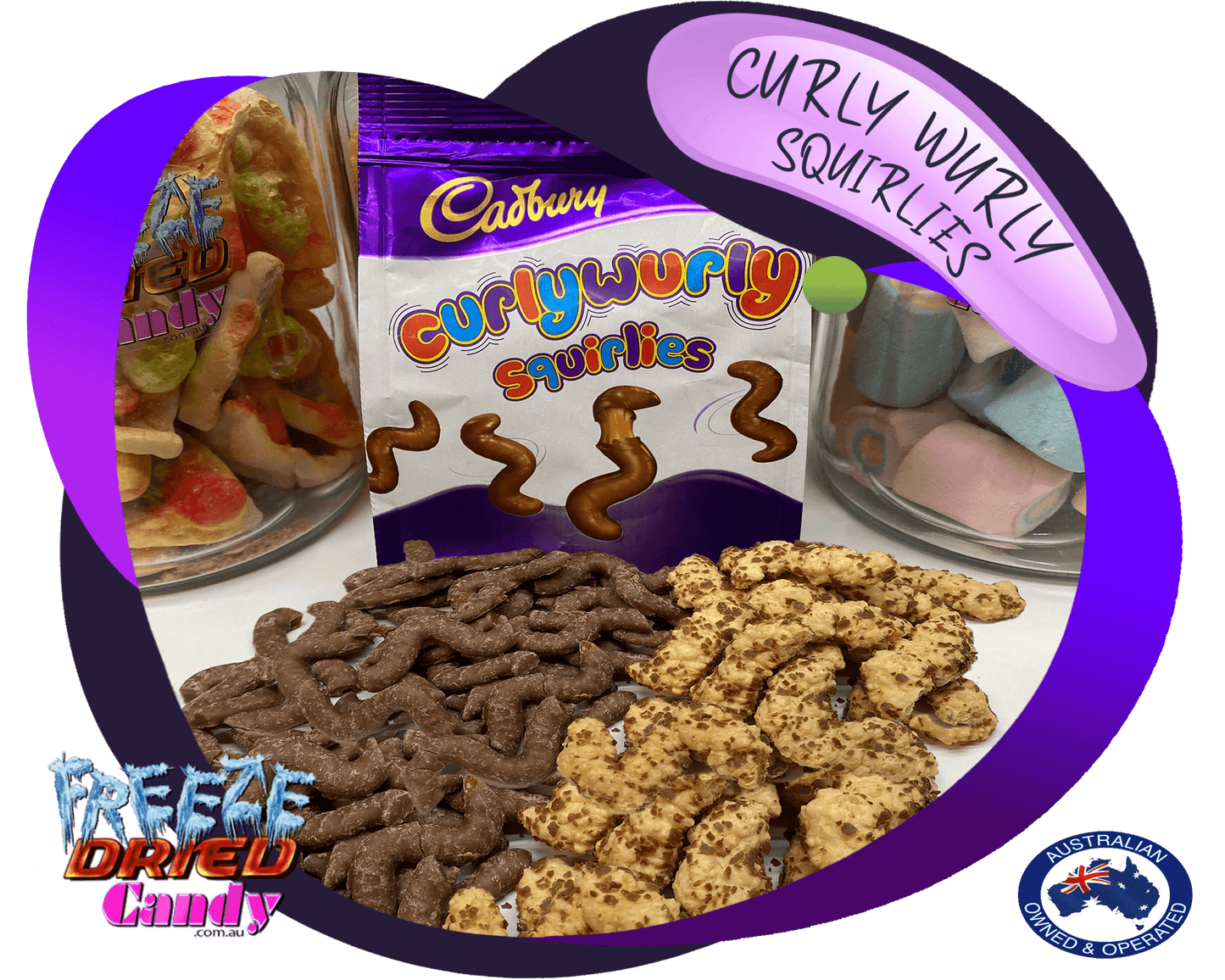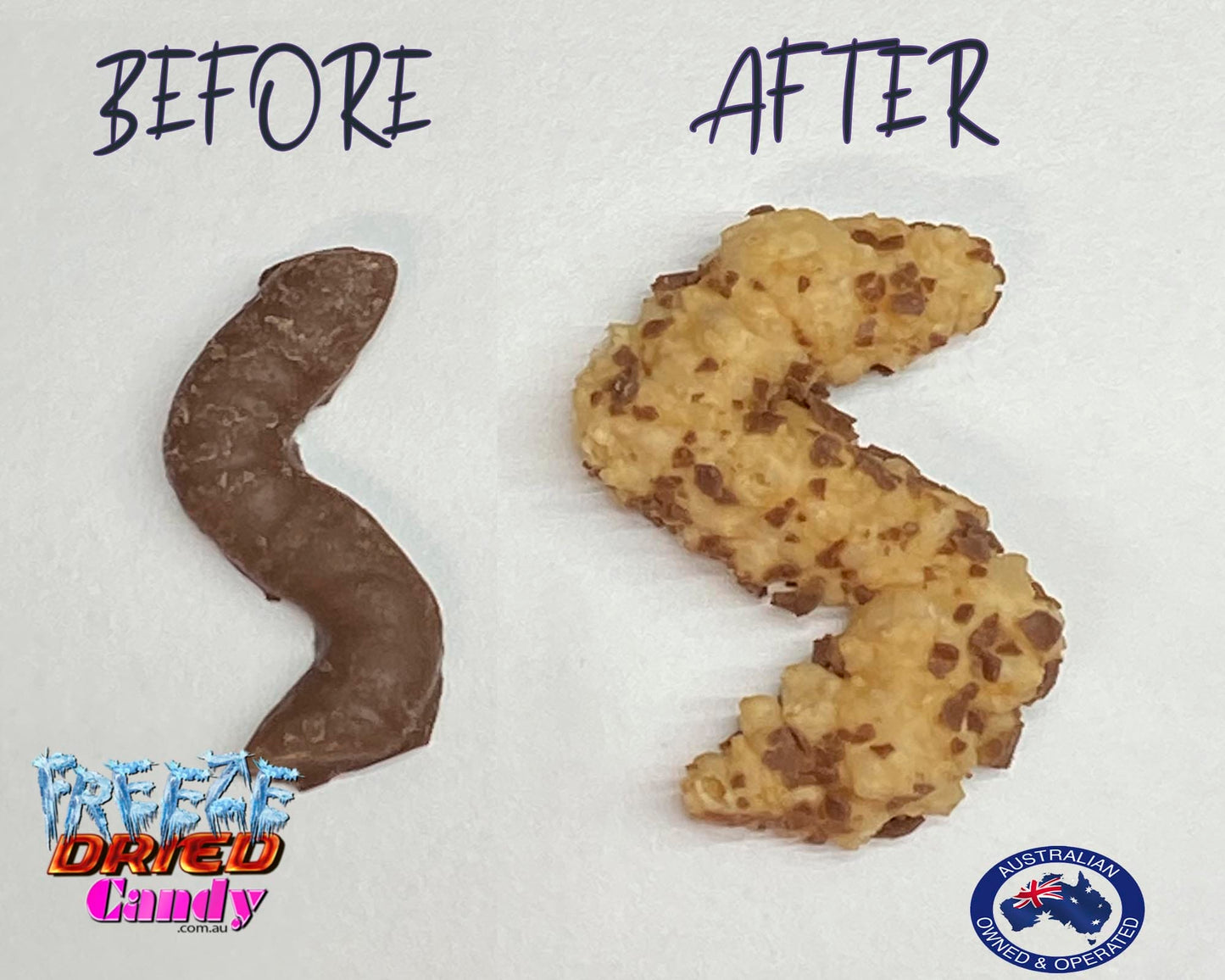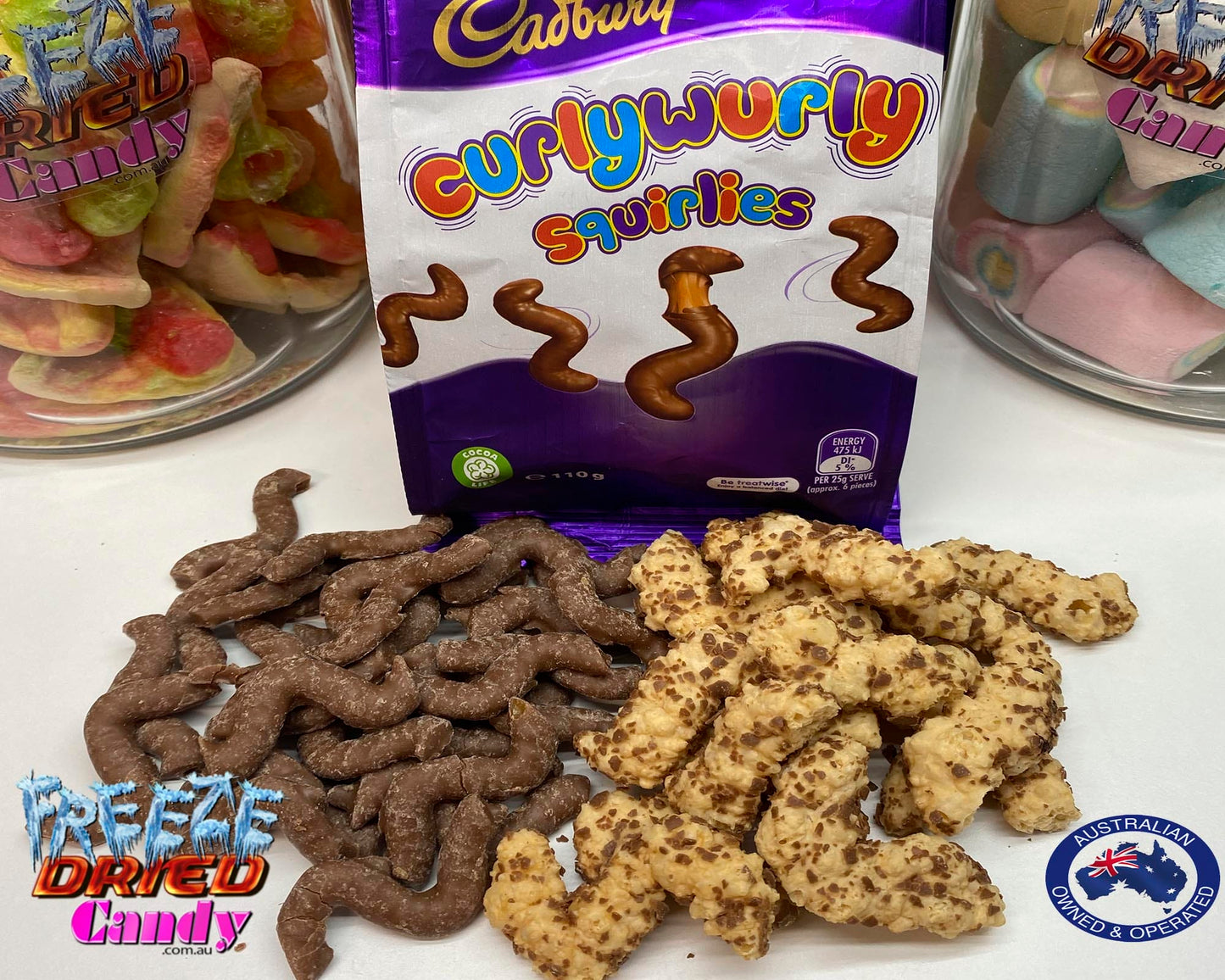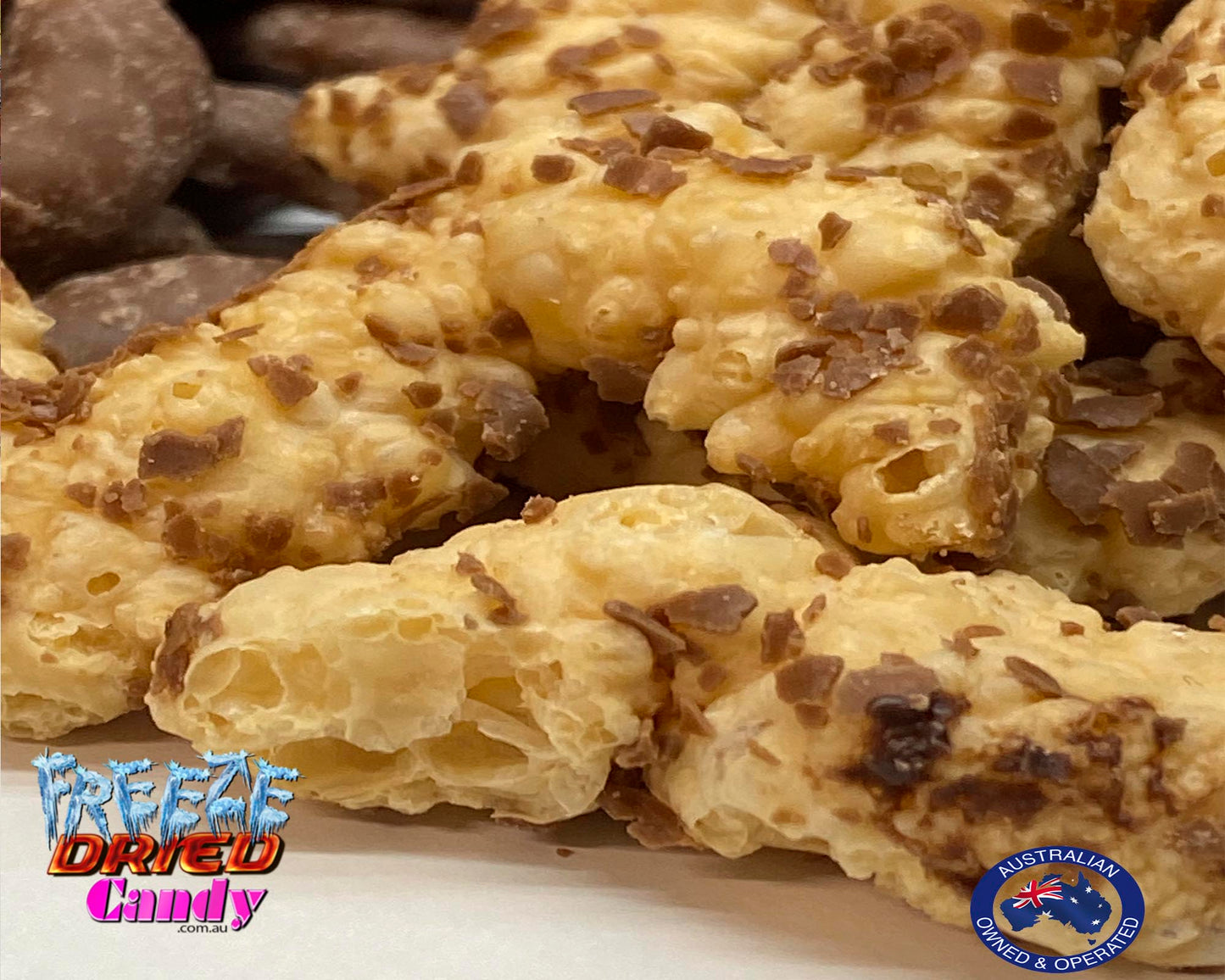 Amazing and taste so good! The crunchiness is out of this world definitely recommend and very fast shipping.
We're thrilled to hear that you're loving our Freeze Dried Curly Wurrly Squrlies! Don't forget to use that awesome discount code we included with your order for your next fantastic purchase. Stay Sweet! 🥰❄️🔥🍬
Very nice , great delivery very fast
We're thrilled to hear that you're loving our Freeze Dried Curly Wurrly Squrlies! Don't forget to use that awesome discount code we included with your order for your next fantastic purchase. Stay Sweet! 🥰❄️🔥🍬
OMG THE BEST YUMMY MELT IN MOUTH