Regular price
Sale price
$9.95 AUD
Unit price
per
Sale
Sold out
Freeze Dried Skittles - Freeze Dried Candy Lollies Sweets & Treats

Prepare yourself for an unparalleled explosion of flavor with our best selling Australian Freeze Dried Skittles. These are no ordinary treats – they're an extraordinary combination of freeze dried magic and irresistible crunchiness that will captivate your taste buds.
These vivid candies have undergone a remarkable transformation into light, airy delights that will undoubtedly leave you yearning for more.
Each bite delivers an exhilarating burst of sweet, juicy goodness that will set your taste buds dancing with joy. Our Freeze Dried Skittles are meticulously crafted using our freeze drying technique, resulting in a  crunchy texture that elevates snacking to a whole new dimension.
It's the perfect fusion of fruity excellence and gratifying crunch that will have you returning for seconds and thirds.
When it comes to getting the most bang for your buck, bag size definitely matters. With our 95g bags of Freeze Dried Skittles, you're not just getting an affordable treat – you're getting more for your money.   Before making a purchase, compare prices   to ensure you're getting the best deal.

About This Item : -
Approx 95 grams  of Freeze Dried Skittles 

NOTE: Due to the inconsistency of weight and size of candy once they have been freeze dried we cannot guarantee the precise weight or quantity of each bag.  We pack each bag carefully to meet the advertised weight or the maximum amount of product that will comfortably fit avoiding not to crush them.
Expertly Packaged for Delicacy:
At FreezeDriedCandy.com.au, we take great pride in crafting freeze dried candy that are not only delectable but also a feast for the eyes. Our meticulous packaging process ensures that every bag is a work of art, safeguarding each fragile piece. You can enjoy our freeze dried candies knowing that every bite is as visually stunning as it is delicious. Packaged in a high-quality zip lock resealable foil bag & moisture absorber for added freshness.  
Some Freeze Dried Candy can be exceptionally delicate, necessitating extra precautions during the packaging process. Regrettably, rough handling during transit by the carrier can increase the risk of breakage.
Find out what you need to know in our blog
- What is Freeze Dried Candy Lollies Sweets & Treats?
- Why is Freeze Dried Candy So Expensive Compared to Normal Candy?
- Labeling Regulations: Freeze Dried Candy Makers and Aust Health Standards
Share
View full details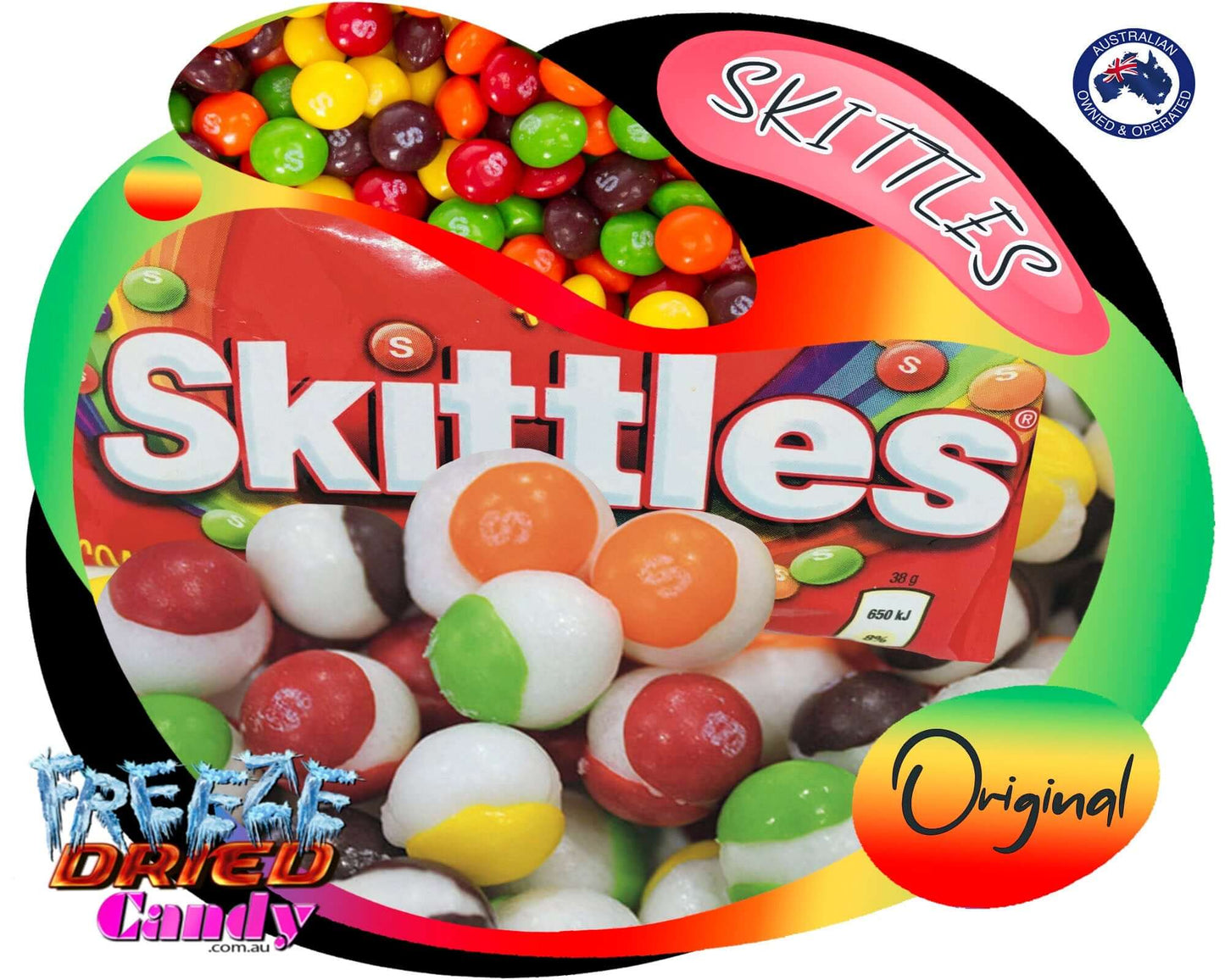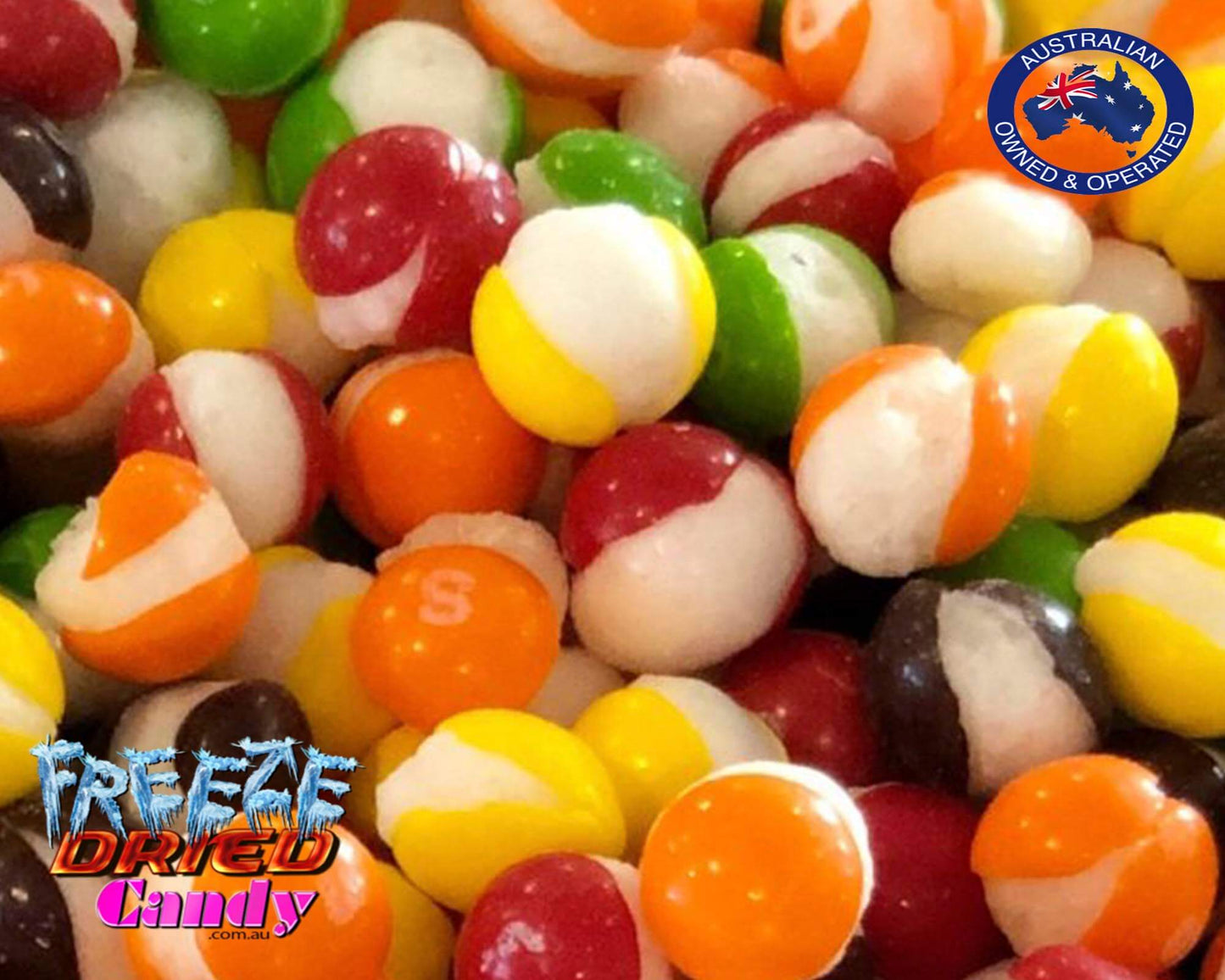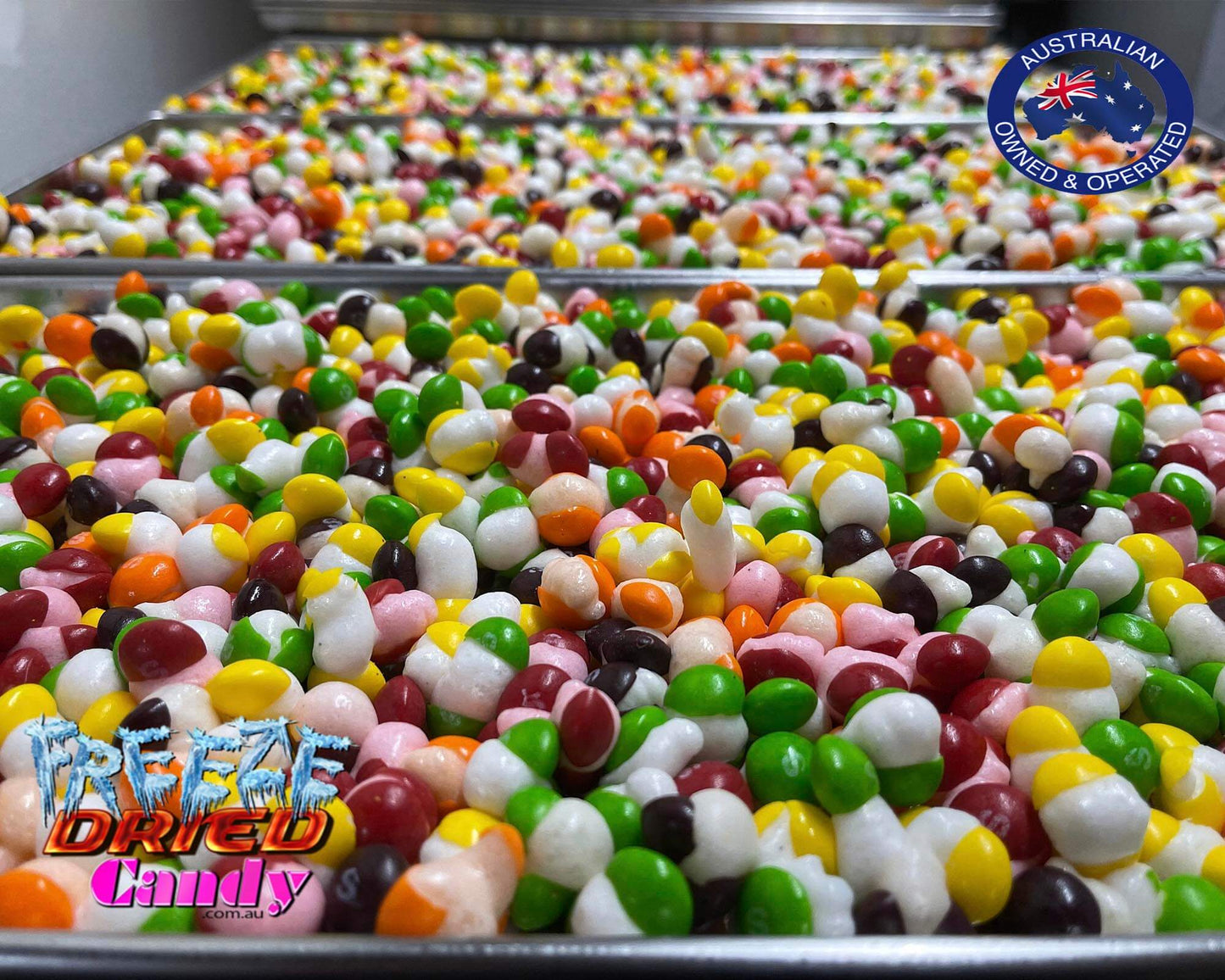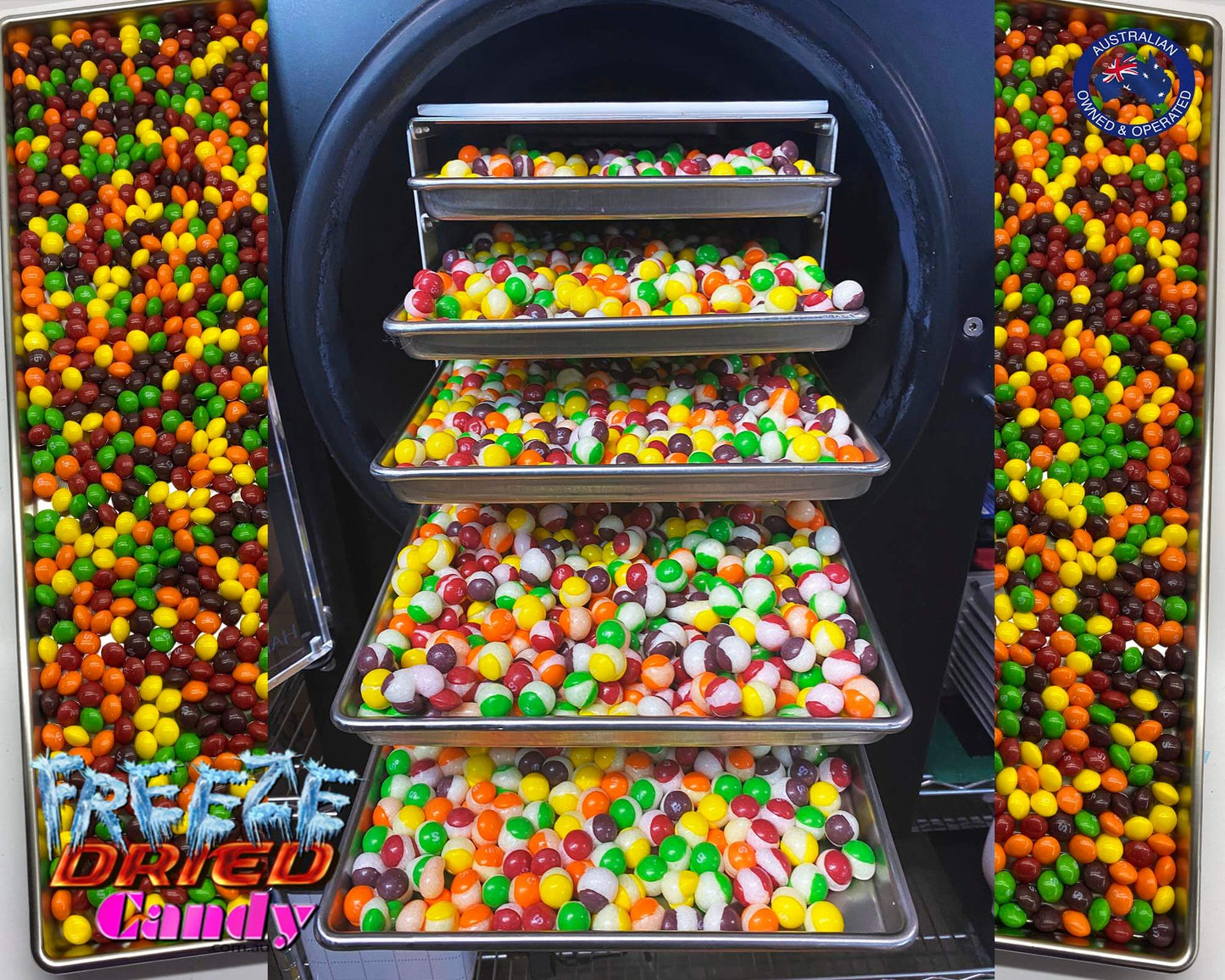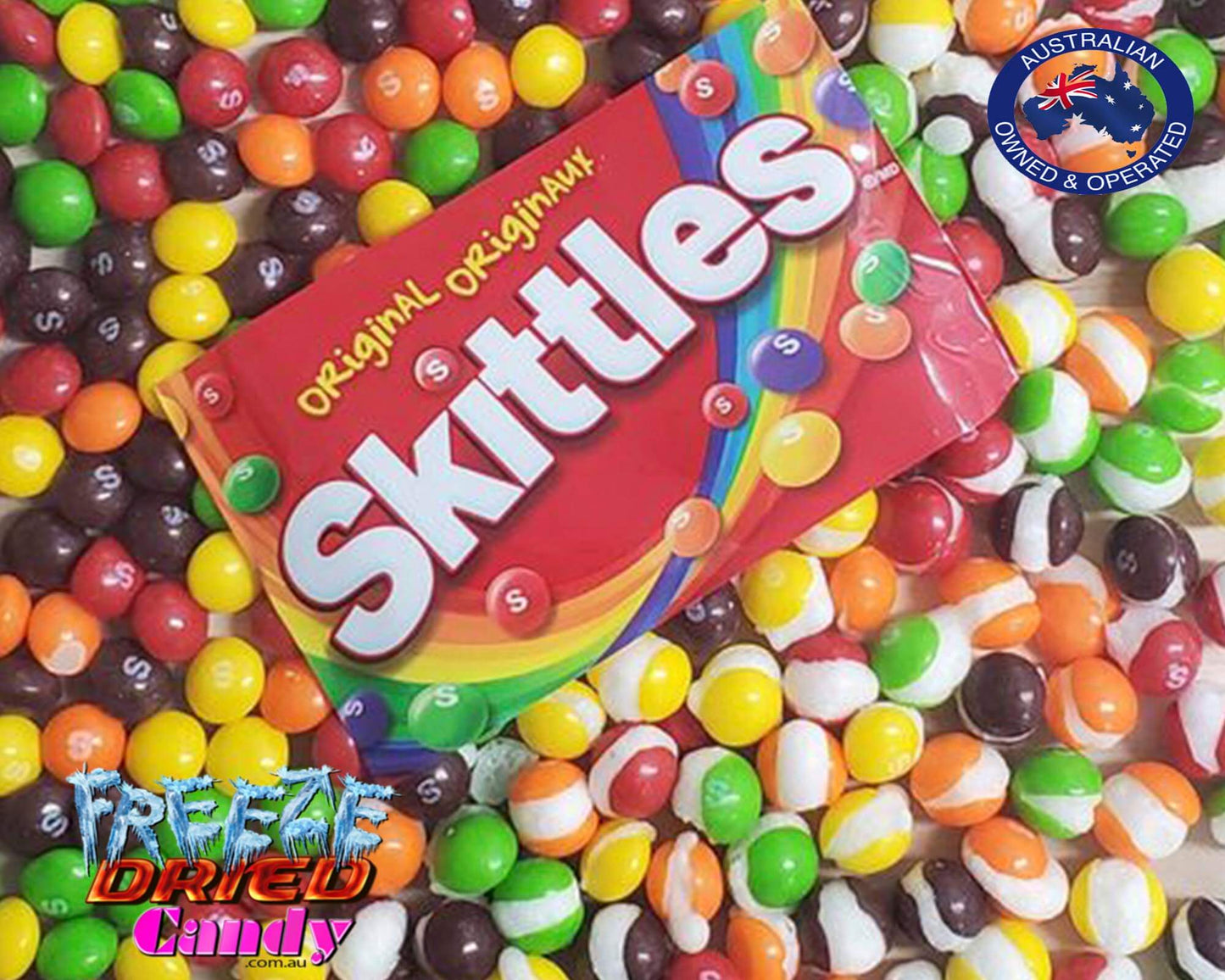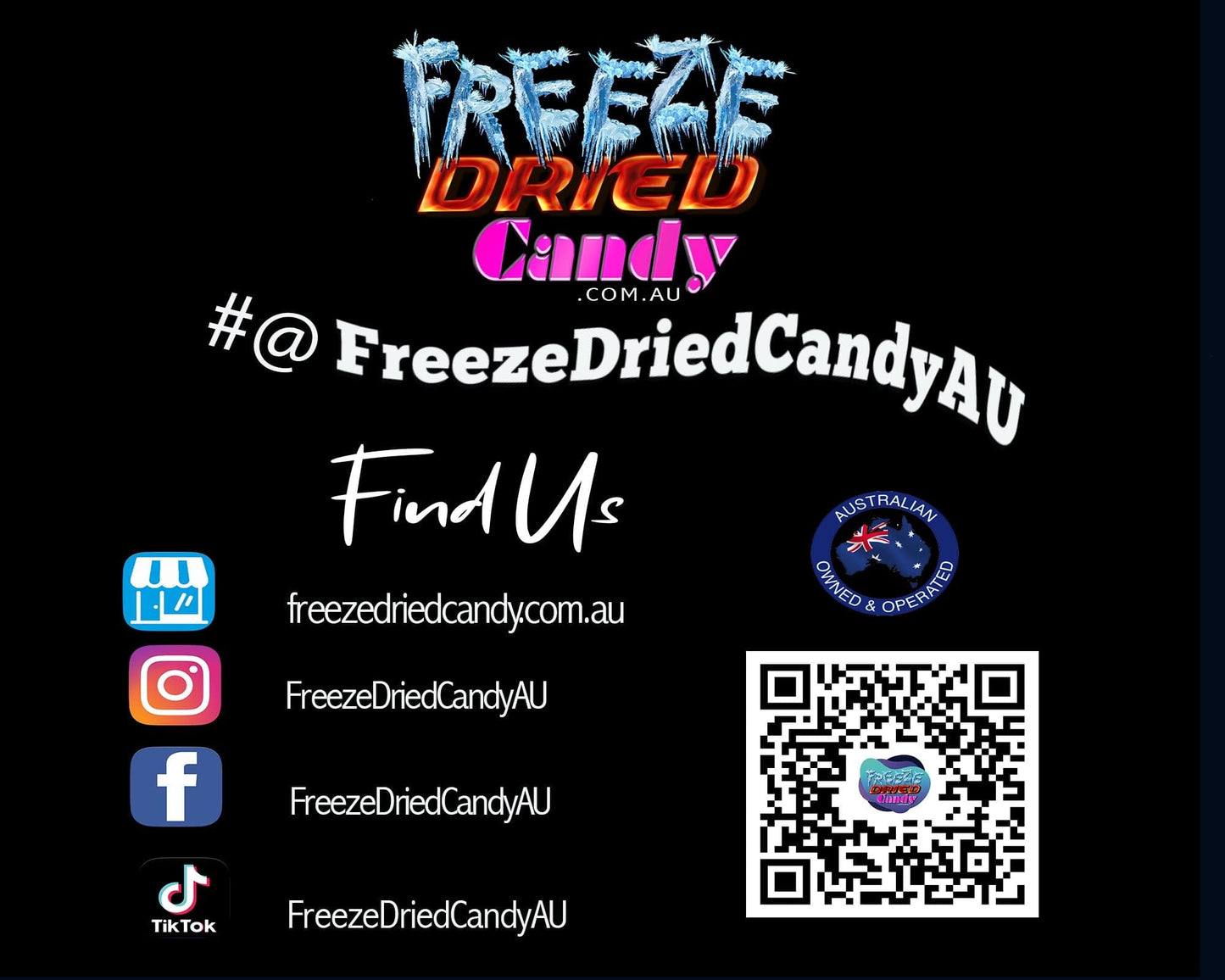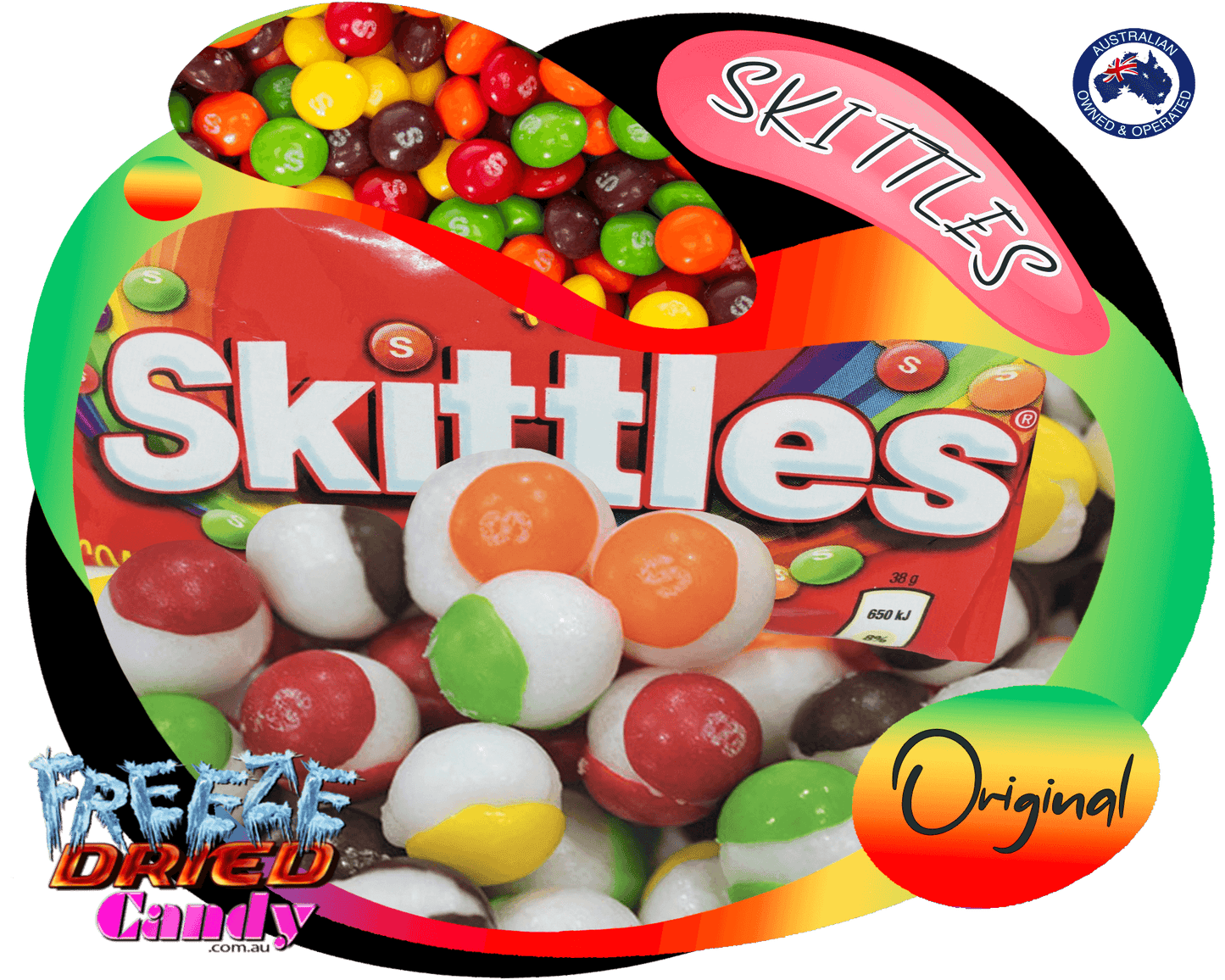 Fast delivery and delicious sweet
Loved it all didn't not have 1 dislike